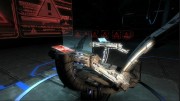 Each of us walks the path defined by our decisions.
Captain William Price, 2693
Explore the vast Universe at your own pace. Discover new civilizations and solve the mysteries of long forgotten places. Forge alliances and wage battles for the precious resources found amongst the stars.
Capture enemy ships, if you can. Use them to grow your fleet and become the dominant force in the galaxy.......
詳細は、こちら