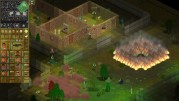 The context of Cold Contract brings you in a hostile country where you need to neutralize an old enemy.
You begin the game in a base camp where you have the choice to recruit several mercenaries.
At first, you are limited by your financial resources and base camp level so that you can only deploy a small team to attack enemy positions.
You choose your target, the equipment for your team an......
詳細は、こちら