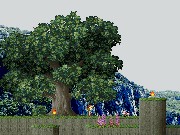 Dreamscape is a 2D RPG with nice retro graphics, atmospheric music, addictive gameplay, tricky puzzles and a great replay value.
The game has been developed by the same team responsible for the "Millennium" series and notably received 87% on RPG Fan.
Just a normal day. Erin was quite happy how things were, studying biology and off to see her boyfriend. He, however, was about to change everyt......
詳細は、こちら